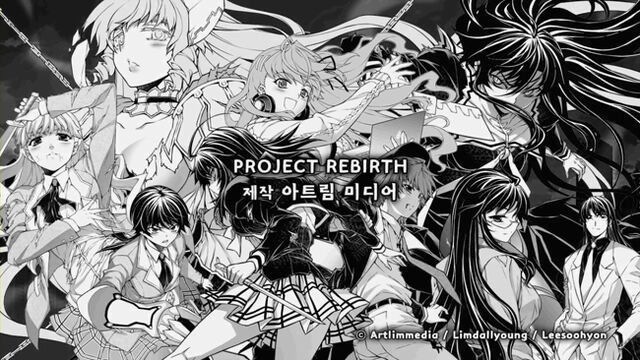 Artlim Media ( 아트림 미디어 ) is a manga/manhwa production house. It was founded by Lim Dall Young and his associates, as an offshoot of CDPA. Artlim was established in 1999, and incorporated in 2000. The name derives from Media from the Art of Mr. Lim. It also serves as a videogame studio.
Artlim Media produced Re:Birth - The Lunatic Taker for Media Factory's Comic Alive, and many other of Mr. Lim's works.
In South Korea, it publishes Comic GT, which is the publisher of the original Korean edition of Re:BIRTH. As Re:BIRTH is written in Korean before being transcribed into Japanese for first publication, the Korean edition can be more faithful to the original intent of Mr. Lim, even though it is not the first publication language.
Both Lim Dall Young and Lee Soo Hyun are part of Artlim Media.
Re:BIRTH publications
Edit
Re:BIRTH -The Lunatic Taker- (manga)
Re:BIRTH -The Lunatic Taker- manga promotional video
Re:BIRTH -The Lunatic Taker- manhwa promotional video
External links
Edit
Ad blocker interference detected!
Wikia is a free-to-use site that makes money from advertising. We have a modified experience for viewers using ad blockers

Wikia is not accessible if you've made further modifications. Remove the custom ad blocker rule(s) and the page will load as expected.